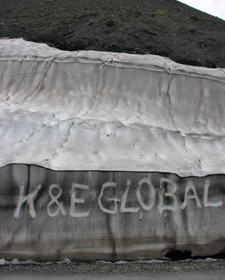 Winter Update
It has been a decent winter so far. Perhaps that is why we found ourselves engaged in more outdoor activities this season than ever before.
We visited some of the well-known coastal towns of Côte d'Azur on our trusty hybrids. We explored Haute Savoie and le Jura on foot and on skis. Alas! We have yet to follow in the glides of our friends and give cross-country skiing a try. There will always be a next season.
Latest
Cycling

April 19, 2009 - Cycling Col de Tamié, Collet de Tamié and Col de l'Epine
Along the west side of Lac d'Annecy (Lake of Annecy) lies a well-maintained cycling path. This beautiful 35km path used to be a railroad track. We began our trip from Duingt as we wanted to cycle through an old railroad tunnel in Duingt.
Hiking and Exploring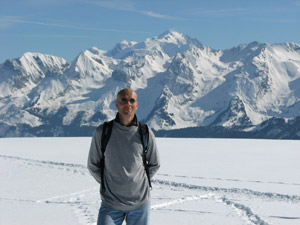 February 21, 2009 - Plateau des Glières
Plateau des Glières is part of the Bornes massif (massif des Bornes) located in the Haute-Savoie region. While our friends cross-country skied, we hiked.
Spring Sports

May 3, 2009 - Tour de Romandie 2009 Stage 5 - Finish in Geneva
While Eric cycled his Flemish flats and Will tackled Col du Marchairuz, Doreen and I leisurely strolled down to the lake to catch the finale of this year's Tour de Romandie.
To see more, go to Photos
Our Favorite Cycling Posts

June 23-July 10, 2008
Cycling La Route des Grandes Alpes.
The challenge we set upon ourselves was to cycle from Geneva, Switzerland to Menton, France and back. Our journey took a total of 17 days (15 cycling days + 2 rest days).
View trip summary



June 19, 2008
Watching Stage 6 of the Tour de Suisse at Verbier with Will. Eric cycled 272km there and back. Will and I mingled with the racers after the race.
View this post



June 13, 2008
Watching the Dauphiné Libéré at Col de Joux-Plane with Barry, Brian and Will. We nearly started WW3 with our non-official Flemish flags (in our defense, we weren't aware of the issue at the time).
View this post
To see more, go to Photos