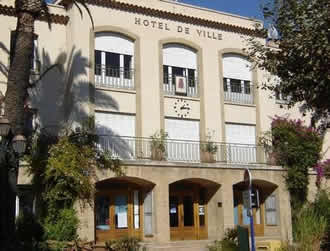 Exploring Le Lavandou
Friday, January 2, 2009

We kicked off this new year at the French Riviera town of Le Lavandou as guests of MaPa.
Le Lavandou is one of the many coastal towns that was severely impacted by a storm during the Christmas week. We saw remnants of the devastation.
At Le Cap Nègre, located at the eastern edge of the commune, one finds the holiday home of the Brunis. This is where Nicolas Sarkozy opts to spend some of his time away from the office.
During our visit, we explored the coastal path (Sentier du Littoral) from Le Lavandou to Plage de la Fossette. This is a rocky hike that takes one through private properties along the coast. We returned along the nicely paved inland bicycle path
- Katy, 4/3/2009



Last updated: April 4, 2009